Dr. Jart+ Bestseller ! A lightweight cream to moisturize the skin
The New Ceramidin Cream:
Moisture barrier which is not easily broken even in cold and dry weather.
More Strength!: A package that have 5 multi layer sera technology that only Dr.Jart can provide.
More Comfortable!: With stabilized ceramide, it provides a comfortable moisturizing care.
An everyday face cream with 5 Ceramides to lock in moisture, strengthen skin's moisture barrier and prevent water loss for all skin types.
Especially rough, dry, itchy skin.

What makes it unique: Our #1 cream moisturizer, this velvety-rich formula with 5 nourishing Ceramides helps fortify skin's moisture barrier and leaves skin smooth, soft, healthy-looking, and plump with moisture. It's good for all skin types; especially rough, dry, itchy skin.

What's in it: Ceramides are lipids that are naturally found in skin and make up skin's moisture barrier (the layer that locks moisture into skin and keeps irritants out). This face moisturizer for dry skin, or any skin, contains Ceramidin Complex™, our blend of 5 Ceramides, along with Hyaluronic Acid to help skin retain moisture, and Shea Butter to moisturize, soften and create that cushiony, creamy texture.
This lightweight cream with the power of microcapsule ceramides hydrates the skin barrier from within, preventing chronic water loss. Dry, rough skin instantly becomes plumped with all-day, time-release moisture. It enhances the skin's natural strength and function for smoother, softer skin.
What it is formulated WITHOUT:
Parabens
Sulfates
Phthalates
How to Use
After cleansing, apply to clean skin morning and night or as needed.+ Warm a dime-size amount between hands and gently press into your face for even better absorption into skin.

Pair it with: Ceramidin Liquid Toner after cleansing; follow with Ceramidin Cream then Ceramidin Eye Cream to help strengthen skin's moisture barrier and moisturize dry skin with every step in your routine.
Key Ingredients 

Ceramide 3: Provides time-release moisture.
Licorice Root Extract: Soothes and provides anti-redness properties.
Portulaca Oleracea and Aloe Vera: Calm irritated skin and hydrate.
Panthenol: Alleviates and softens skin.
Volume: 50ml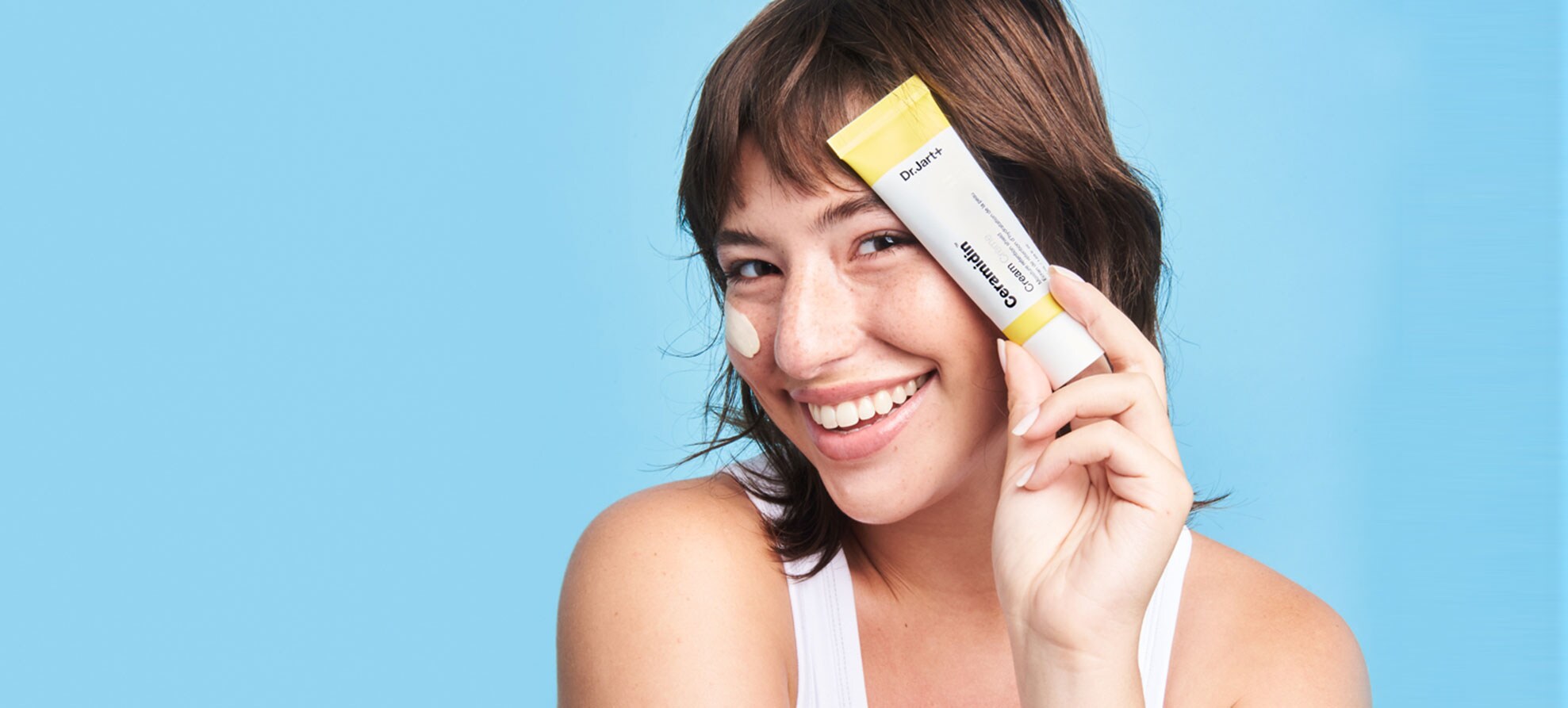 You just viewed these items